Our New Gym
During the first COVID lockdown we transformed the old Mosman Hall Dining Room into a bright and airy new gym.   With all equipment being brand spanking new, and well-spaced to allow for safe exercising, it is a lovely place to work out, with views to the Outback and our new Golf Driving Range.  Towels and chilled water are provided at the gym but currently there are no showers or washrooms, however it's just a short walk back to your apartment, or you can jump in the pool to cool off after an invigorating work-out.
Our New Short-Stay Accommodation
For overnight or short stays why not try our new Terrace Rooms and West Wing Suites and Apartments. They are all very quirky, and offer a range of facilities, from hotel-style studio rooms just with coffee and tea, to mini-suites with microwave, and finally to our mini-apartments which have small kitchens. The choice is yours – keep coming back and try them all!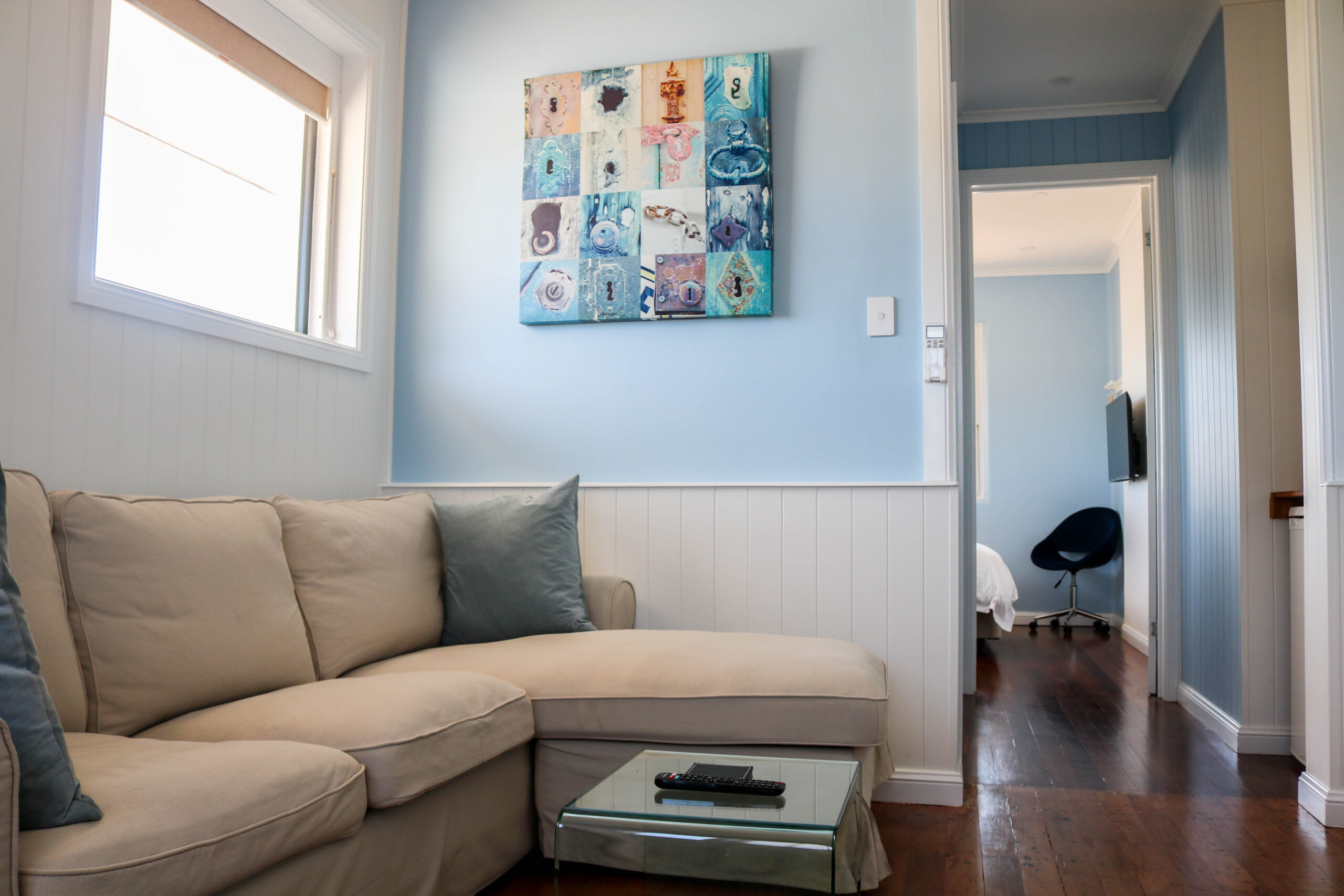 Our Updated Website
Well, what do you think? Thanks to Al and Clari who have been working with us here at Kernow, and who have put together a lovely new website. We'd also like to say a particularly special thank you to Roslyn Budd (Budd Photography) who came and stayed with us (admittedly when everything was green!) and undertook a great photoshoot, and thanks also to Harly, Deklan and Ola our models who did a grand job. Do let us know if you would like to be kept informed of any new facilities at Kernow, or of our day-to-day news and we'll add you to our newsletter.