Our History
Set in beautiful rolling grounds of 200 acres, Mosman Hall was a large psychiatric hospital built on the outskirts of the town. Built between 1950 and 1952, and opened in 1954, the wards and administrative buildings were soundly built using materials and designs so reminiscent of the era that a visitor can step back in time.  Plans indicate that a number of additional wards were planned, but in the 1990s the thinking on how best  to treat psychiatric patients changed, and many were rehabilitated into 'normal' daily life via shared housing and other methods.  The more serious cases were transferred to other psychiatric institutions,
In redeveloping the existing buildings every effort has been made to retain as much of the original structure and materials that current techniques allow, resulting in apartments with high ceilings, quirky designs and beautiful wooden floors.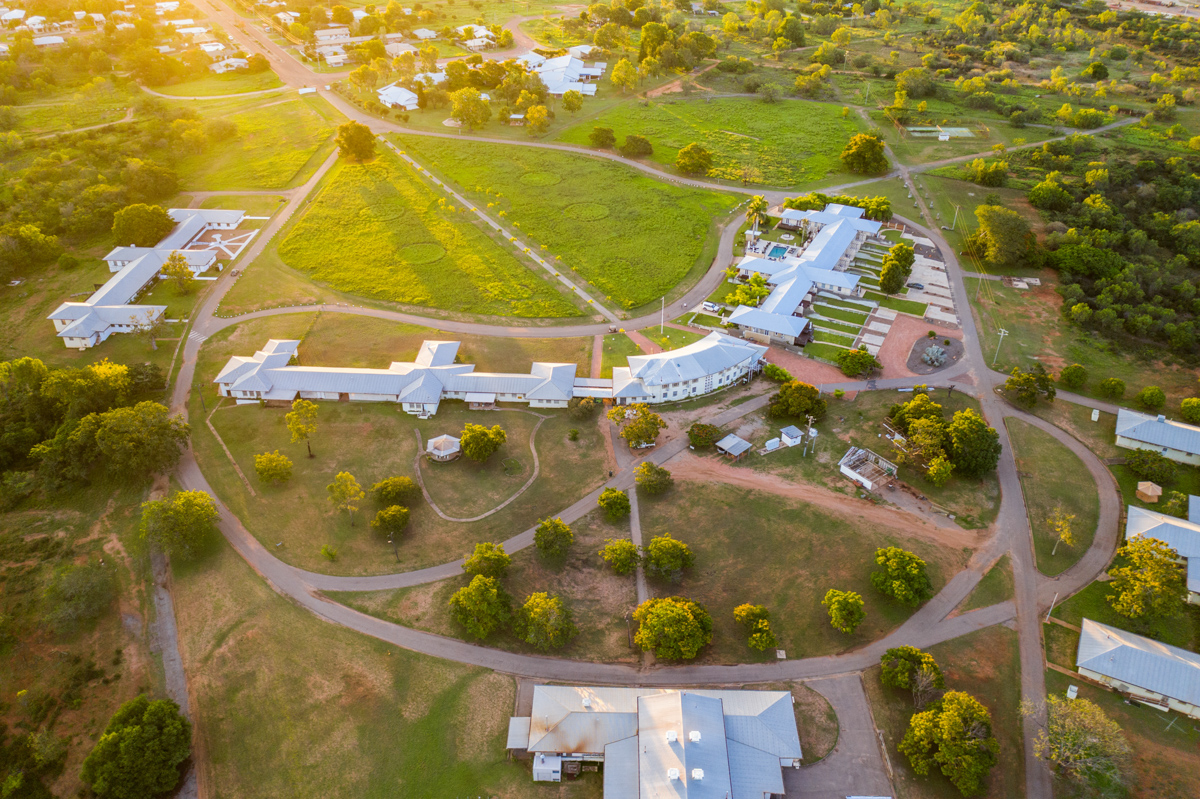 Why Kernow?
Kernow is the Cornish word for Cornwall, the county in the south west of England well known for its history of mining. Charters Towers was well represented by the Cornish during the gold rush, and their influence in the techniques and equipment used in the mining process was fundamental to its success. Some of the boilers at the Venus Battery are based on Cornish designs.
The name of Charters Towers is popularly believed to originate partly from the Cornish word "tors" which described the rocky outcrops seen in the region.
Being a Cornishman, the developer is keen to celebrate the role his forebears played in the city's development, and hopes to create an experience to be enjoyed by all, Cornish or otherwise!
The Property Today
Having completed the refurbishment of the Porkellis Wing into 15 fully-furnished luxury apartments, we can now also offer a range of short-term accommodation in the West Wing, from hotel-style rooms to self-contained apartments.  These rooms and apartments are ideal for overnight or short stays, and are ideal for those staying for business meetings and conferences held at our conference facility within the same building, The Annex.